Airborne Museum, Freedom from the sky
The
Airborne Museum
of
Sainte-Mère-Eglise
, Normandy pays tribute to
American paratroopers and gliders from June 6, 1944
, during the
Normandy landings
.
The town of Sainte-Mère-Eglise was made famous by the parachutist John Steele who had the misfortune of clinging to the church bell tower with his parachute. His story is told in the famous film "The Longest Day".
The Airborne Museum is composed of four buildings, each of which houses one or two aircraft and an impressive collection of WWII artefacts such as vehicles, weapons, everyday objects, uniforms, etc. When visiting this museum, it is impossible not to be touched by the fate of these young men who came to Europe to regain Peace.
The museum emphasizes immersion so you can board a real Waco glider, unique in France or a C-47 aircraft as the troops of the 82nd and 101st Airborne Divisions could do from June 6, 1944. In addition, you will stroll among scenes of exceptional realism and you will accompany these American paratroopers on decisive battles such as the Battle of Sainte-Mère-Eglise, the Battle of La Fiere or the Battle of the Hedges…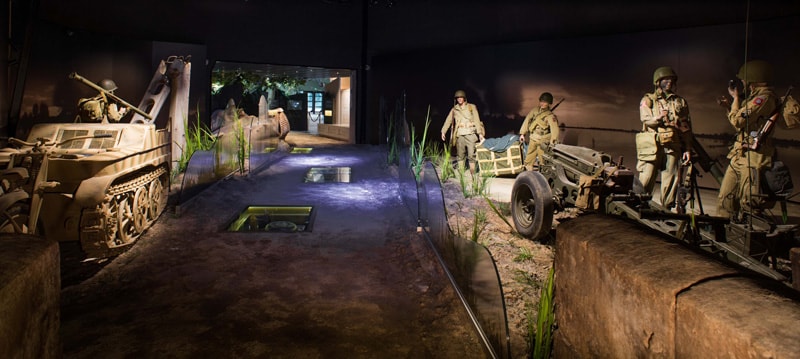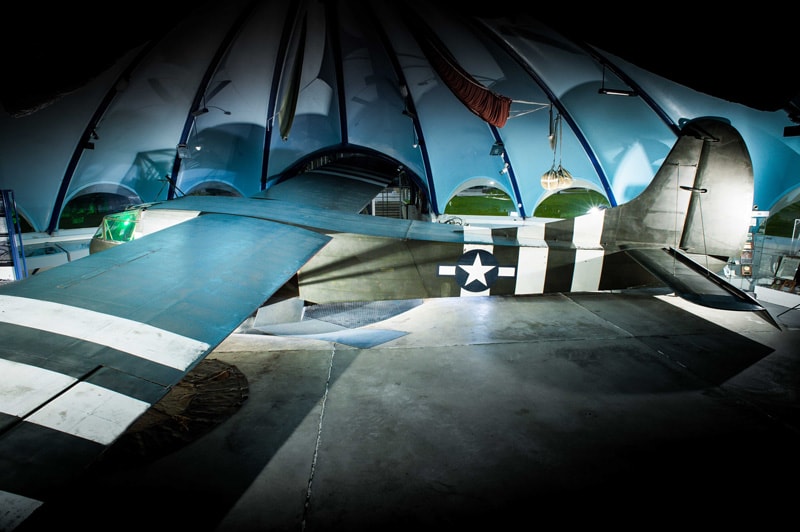 With emotion, the museum's film projected in the large 110-seat cinema reflects the fate of the men who came to Utah Beach, Omaha Beach, Gold beach, Juno Beach and Sword Beach as well as the highlights of the air and sea landings.
New since 2018: The museum gives all its visitors a histopad, a tablet to go back in time. Thanks to it and its hyper-realistic 3D graphics, you will travel from 2018 to 1944 and witness the impossible: witness the arrival of the first gliders in Normandy, see the establishment of a field hospital in a castle, experience a parachute jump from a C-47 and many more… Immersion is guaranteed!
Follow this link to learn more about this D-Day Landing Museum